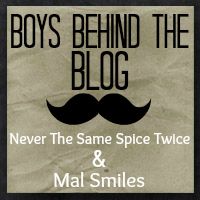 1. If you were an animal, what animal would you be?
A wolf. They're my favorite, and they're bad-ass.
2. What is your favorite meal?
Chinese Cashew Chicken - my mom makes the best!
3. Do you use any forms of Social Media? What is your favorite?
I use facebook, twitter, foursquare and now the fantasy football app. Facebook is my favorite.
4. Beer, wine, liquor, other, or none of the above?
Beer - Miller Lite, or Shock Top
5. Complete the sentence: "Never have I ever..."
...driven drunk.
...flown in a commercial flight.
...danced with a naked man.
I just love this blog hop and love that my hubby gets to participate in our blog! Go check out the link up (use the button above) and see what others have to say!